Helping professionals
succeed for over 37 years.
Tim has been a successful entrepreneur for over thirty-seven years. He has established businesses in financial services, computer software, training, and consulting. He is the founder and CEO of the Pinnacle Training Group which specializes in sales, business development, leadership, and staff performance training.
Tim's awards include "Rookie of the Year" in 1985 for sales and service with The Southwest Division of The Prudential Insurance Company; The youngest president of The General Agents and Managers Association of West Texas, and a 10-time member of the top performing sales associates for three different companies.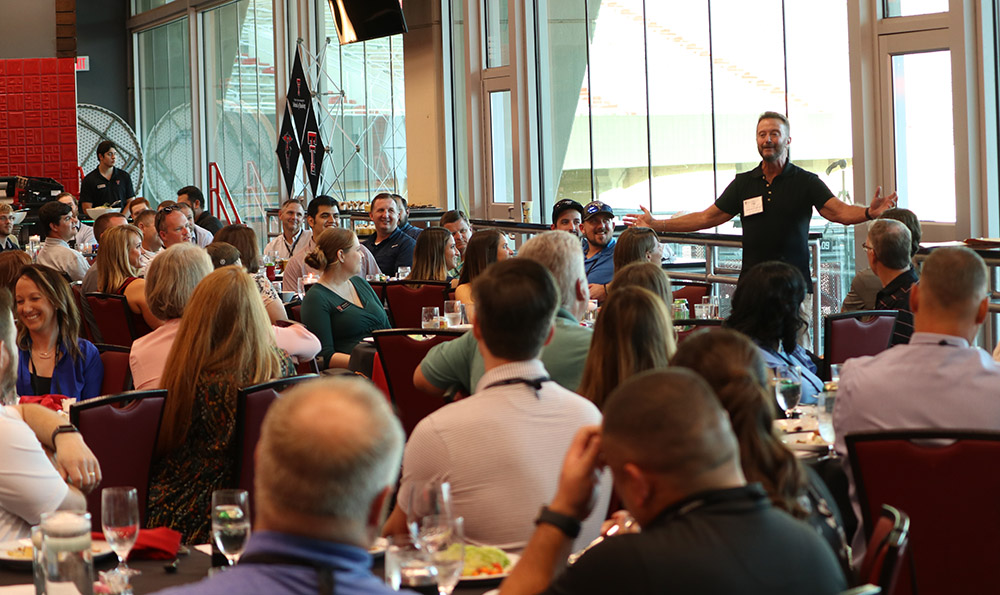 In 2004, Tim started the Pinnacle Training Group and has developed over 100 hours of training materials including in-person and webcast presentations, three books and several training video series. He has worked with hundreds of companies across the U.S. and has trained thousands of individuals through both live seminars and national webcasts.
In 2019, Tim joined Texas Tech University as an Adjunct Professor in the Rawls College of Business teaching business development techniques to both graduate and undergraduate students.
Tim is a graduate of Texas Tech University with a degree in finance and a degree in marketing. He has served on numerous boards of non-profit organizations and coached youth sports for over ten years.
Tim's desire is to help you become as highly productive in your workplace as you choose to be and to achieve all you can through a passionate approach to your livelihood. A fulfilling, productive, and highly engaging workplace and world begins every day, one personal choice at a time!
AFLAC
AimBank
All Saints Episcopal School
American Bank
American Bank of Commerce
Brady National Bank
Carlsbad National Bank
Centennial Bank
Choice Financial Group
Clayton Independent Schools
Collision King
Community Bankers of Ohio
Community Bankers of Oklahoma
Community National Bank and Trust of Texas
Community National Bank of Texas
Financial Education Development Corporation
Financial Women International
First Financial Bank
First Western Bank and Trust
Frenship ISD
Gateway Mortgage Group
Happy State Bank
Hub City Title Company
Independent Bankers of Texas
Independent Community Bankers of North Dakota
Knights of Columbus Life Insurance Company
Lamesa Economic Development Corporation
Lubbock County
Lubbock Digestive Disease Associates
Lubbock Women's Club Leadership Board
Lubbock-Cooper ISD
Missouri Independent Bankers Association
NAIFA-Midland Texas
National Farm Life
Navigation Financial Group
Plains Cotton Cooperative
Quest for Excellence Financial Services Conference
Rainmakers Irrigation Systems
Region 18 Education Service Center
SHRM
Society of Financial Professionals
Sonic Drive In
South Plains Association of School Boards
South Plains Bankers Association
South Plains College
TEPSA
Texas Heritage Bank
Texas Tech Red Raider Club
Texas Tech School of Banking
Texas Tech University
The Falls Tennis and Fitness Center
The First National Bank of New Mexico
The National Bank of Andrews
Trinity Christian Schools
Tri-Cities Sales Forum
TrustPoint Hospital
TSPRA
Tyler Technologies
Westmark Realtors